Whether we like it or not, social media plays a big part in everyone's lives. Most people on the internet have social media accounts, and they use these accounts to interact not only with their friends, family, and colleagues, but also with businesses. These accounts like Facebook, Twitter, and Instagram serve as important touchpoint for businesses to interact with their old customers and gain new ones as well. It shows that these businesses have a strong voice online, so that they can make themselves known to their target market. Having a strong social media presence can drive web traffic and can help build brand loyalty. The Content Factory lists more reasons as to why social media marketing is important. Managing these accounts can be tough, which is why using a social media management tool is essential for a business to make handling all these easier, whether it is done within the company or externally.
Here are a few reasons as to why a company would want to use a social media management tool:
You will be able to control all your channels on one platform, making it easier to see everything and to avoid the unnecessary back-and-forth between the individual sites.
It will be easier to manage the businesses' brand image. You will have the ability to create and schedule content across the different platforms.
Many of these sites provide analytics, giving you insight as to what's working and what's not with your social strategy.
It gives you an easier way to interact with your customers.

One popular way this is done is through replying to peoples' comments. Many businesses have dedicated support channels on social media to talk to customers regarding their concerns.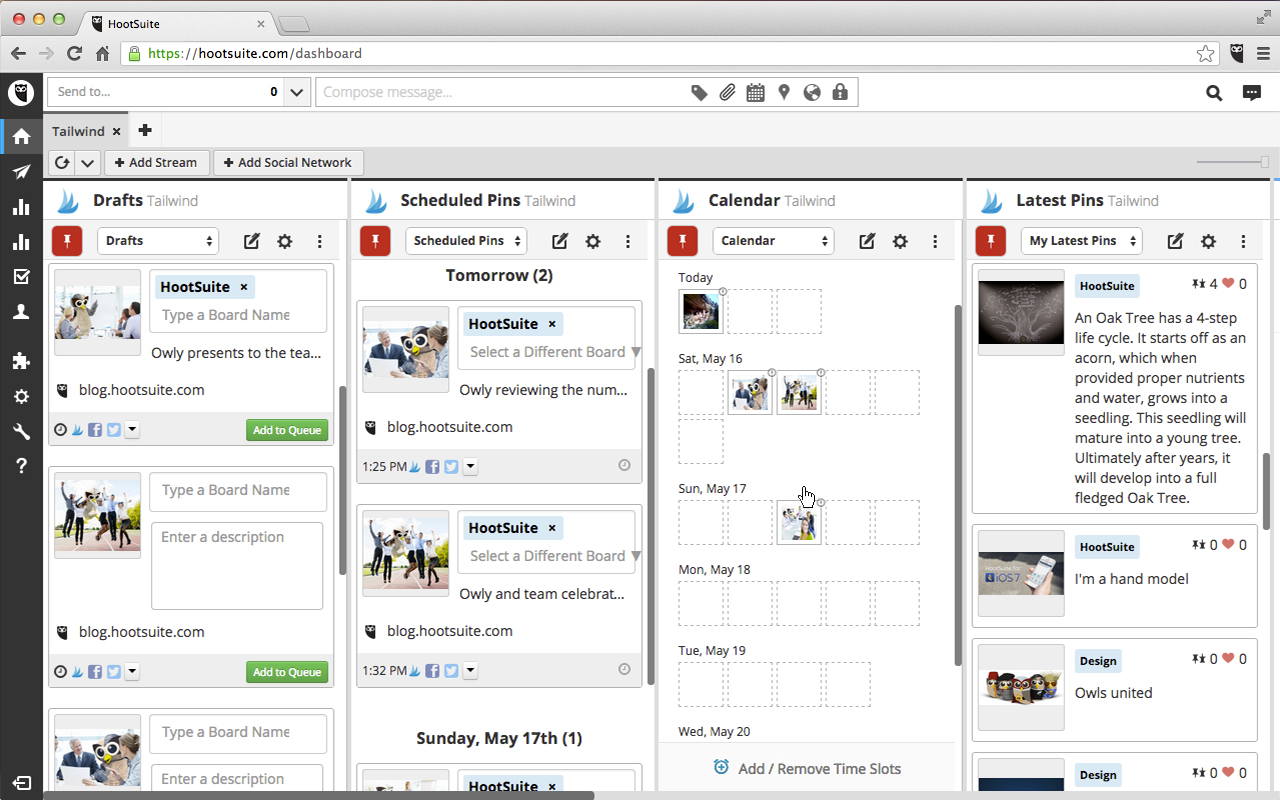 Here are a number of different social media management sites one can use:
Hootsuite (pictured above). It is used by over 10 million professionals. Often said that it is the best for its price and ease of use.
Sprout Social. Popular with social media agencies because it can handle multiple accounts.
IFTTT. Helps with automation, helps with linking content across channels.
Jeff Bullas, a digital entrepreneur, gives us more popular social media management tools available for people to use here.